Only four teams have played every season in the English top flight they are Bath, Gloucester, Wasps and Tigers. A loss at Kingston Gardens against Newcastle Falcons on Friday evening makes the proposition of those four becoming three a very real possibility.
STYLE OVER SUBSTANCE A FAILED PROJECT
There have been many factors that have influenced the decline of the Tigers over the last couple of years but the stand out does appear to be poor decision making by those in charge of recruitment and maybe more importantly retention. During the glory years Leicester had international quality players all over the pitch but they also had a core of club players who are fundamental to the chances of success for any side. They are the players who can step up and do a job whenever the stars are away on international duty. The signings of some of the games stars has proved to be an error of judgment by those in charge. In order to fund such big money signings club men have paid the price and been forced to seek pastures new. In signing one big name on a short contract, players have been forced to leave then when the contract of the big name runs out it has left the club lacking in terms of quality, this model of style over substance has proved unsustainable for the Tigers.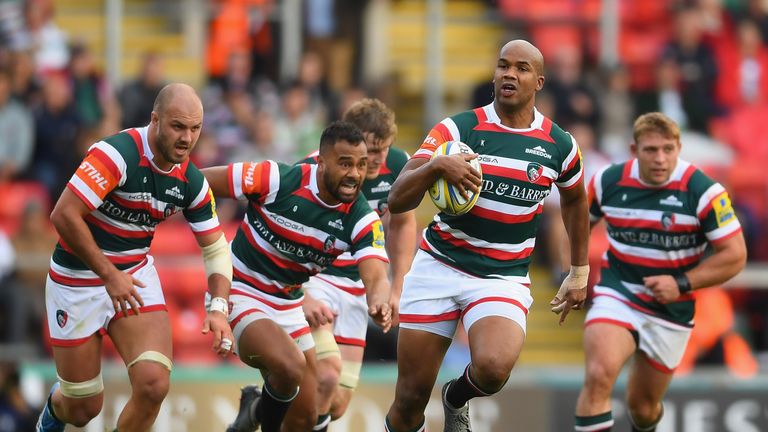 The likes of South African star JP Pietersen have had huge deals at Leicester.
NO LONGER THE BULLY BOYS
In terms of playing style the Tigers also now don't have the personnel to play the smothering game which brought them so much success. Previous sides were built upon the foundation of an intimidating pack which would have the beating of most put in front of them particularly at Welford Road. The current first choice front row of Ellis Genge, Tom Youngs and an ageing but still solid Dan Cole is still a very decent front row at club level. However, it is behind this where the Tigers do not have the resources to compete at the top level. Some of the most notable players in the history of Tigers have played in the second row or the back row, those days seem a long time ago. So often the bully boys, over the course of this season we have often witnessed them bullied of the park. There is an embarrassment of riches behind the scrum of world class players and seasoned internationals but they have been unable to perform to their potential behind a struggling pack. The points scored total for the season of 381 is better than only two other teams, surely not enough for any side containing the like of Ben Youngs, George Ford, Manu Tuilagi and Jonny May.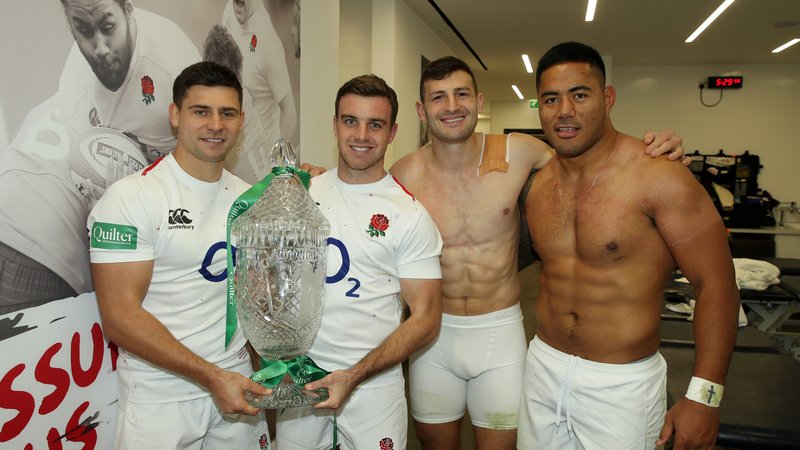 Stars of the English game have been unable to shine for Tigers this campaign.
TOO EASY TO BEAT
A potentially more worrying problem in the short term as they fight to stay up is their horrendous defensive record. For any team fighting for survival the first priority must be to make yourselves difficult to beat, in their last fixture against Exeter they were the opposite of this. Leicester have conceded a league high 532 points during this campaign and have conceded an average of almost 40 points a game over their last three games. If this isn't addressed over the remaining fixtures they have no chance of survival surely. There has been no away victory since October only three wins in the last twenty games in all competitions. If you are a Tigers fan you are certainly at least a little worried about the current situation.
SURVIVAL MUST NOT PAPER OVER THE CRACKS
A legend for the club as a player, Geordan Murphy has had a challenging start to his life as a head coach but he will be grateful for the unanimous backing of all involved with the club who seem to realise that the current problems have been the result of a few years of deterioration of the situation both on the pitch and in the boardroom. There isn't a toxic atmosphere which will be a huge help in the two remaining home games. Due to the bonus point system the Tigers still have a cushion which is a huge advantage, having your fate in your own hands is always to preferred to relying on others to falter. It is worth mentioning that without the bonus point system the Tigers would be rock bottom and facing a much more perilous situation. Momentum is often critical in these situations and of the teams at the bottom only Newcastle have any real momentum after three wins in their last four. A win for Tigers on Friday probably means top flight rugby for another season at Welford Road. A defeat and the unimaginable sight of an English Premiership without its most successful team in it becomes a frighteningly real possibility. Most followers of the sport will be of the opinion that Leicester are too good or maybe too big a club to go down, they should speak to fans of Harlequins or Northampton. One win will probably be enough for safety but stranger things have happened in sport and a giant could yet fall. Stay up or go down a long term restructuring of the club will be required to return Leicester Tigers to the top tier of both English and European rugby where they most certainly belong.
Written by Stefan Hamilton
Comments